Mental Health Practice Management
Structures Needed for a Successful Mental health Practice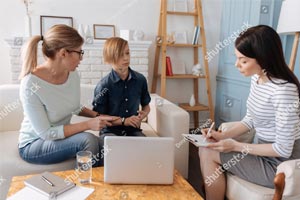 Building a successful practice as a mental health professional is much more than being excellent in your field of expertise. You will have to make many decisions which won't necessarily be related to your education and experience. These decisions can define how your practice operates and the growth you experience.
This is where Bowne, Barry & Barry can help.
Building and growing your practice involves much more than acquiring new clients and business relationships.
Limited Liability Formation
Contract Review and Formation
Professional License Defense
Practice Policies
Employee Agreements
Independent Contractor Agreements
These are just a few areas where the unique and in-depth experience of Bowne, Barry & Barry can bring to your mental health practice.
Psychologists
Psychiatrists
Social Workers
Licensed Counselors
Nurses
Drug and Alcohol Addiction Counselors
These are just some of the mental health professionals we help every day. Because of the unique nature of laws involving metal health practices and business law, it is important that you seek the advice of a skilled attorney who is well-versed in this practice.
New Jersey Business Attorney
New Jersey attorney Laura Bowne Barry has been helping mental health professionals withbusiness throughout Middlesex County for over 25 years.
While there is no law stating that you must involve an attorney in your business and practice decisions, it is highly recommended. Legal consequences from a simple misunderstanding or mistake in a contract can potentially cause significant problems later.
Why Use a Business Attorney for Your Practice Transaction?
What a business Attorney with a focus on business ransactions does is review the and draft contracts, assist you in making decisions regarding business formation, draft employee contracts and draft independent contractor agreements.
You will receive personalized attention and deal with the attorney, not an assistant or paralegal. You will be kept informed, have the transaction explained and have your questions answered at every step in the process.
Types of Business Transactions
Here at Bowne Barry and Barry Law, we handle all aspects of business transactions including, but not limited to:
Formation of Limited Liability Company
Draft Operating Agreements
Draft Employee Agreements
Draft Independent Contractor Agreements
Landlord-Tenant contracts
Office Share Agreements
Whether you are buying or leasing your practice office, or you've been through this process before, it's important to have a transactional attorney on your side to ensure that your legal interests are protected during this exciting and potentially nerve-wracking experience. Call attorney Laura Bowne Barry today at 732 238-8686 and let her help make your business transactions a smooth process.